Here's wishing all Stallone fans and visitors to this site a peaceful holiday period and a happy new year!
Since the official website relaunched last month, your many comments and emails have been warmly received. With over 150,000 hits in the past few weeks alone, your support and enthusiasm has helped to make 2010 into a hugely successful year; not least for helping to make The Expendables into a blockbuster movie. So thank you! As always, Stallone fans are the greatest, most loyal fans in the world, and there will be a lot more fun in 2011 bringing you the latest on everything Stallone related.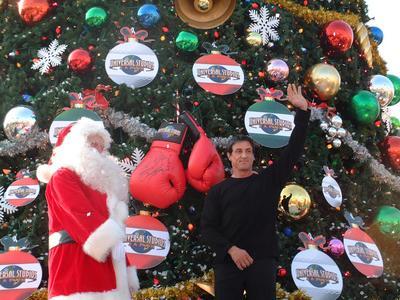 Please keep your emails and comments coming. We do try to read them all. To stay on top of all the updates to the website, simply subscribe to the RSS feed.
You can also take part in the many discussions that take place over at the Stallone Zone, the biggest and best Stallone fan community on the net.
Special thanks to everyone who entered our recent Expendables Blu-ray competition. All winners have now been notified and their prizes mailed to them.
If you would like to send Christmas wishes to Sly and the Stallone family, please use the comments below. May you have a safe and magical time this holiday season!