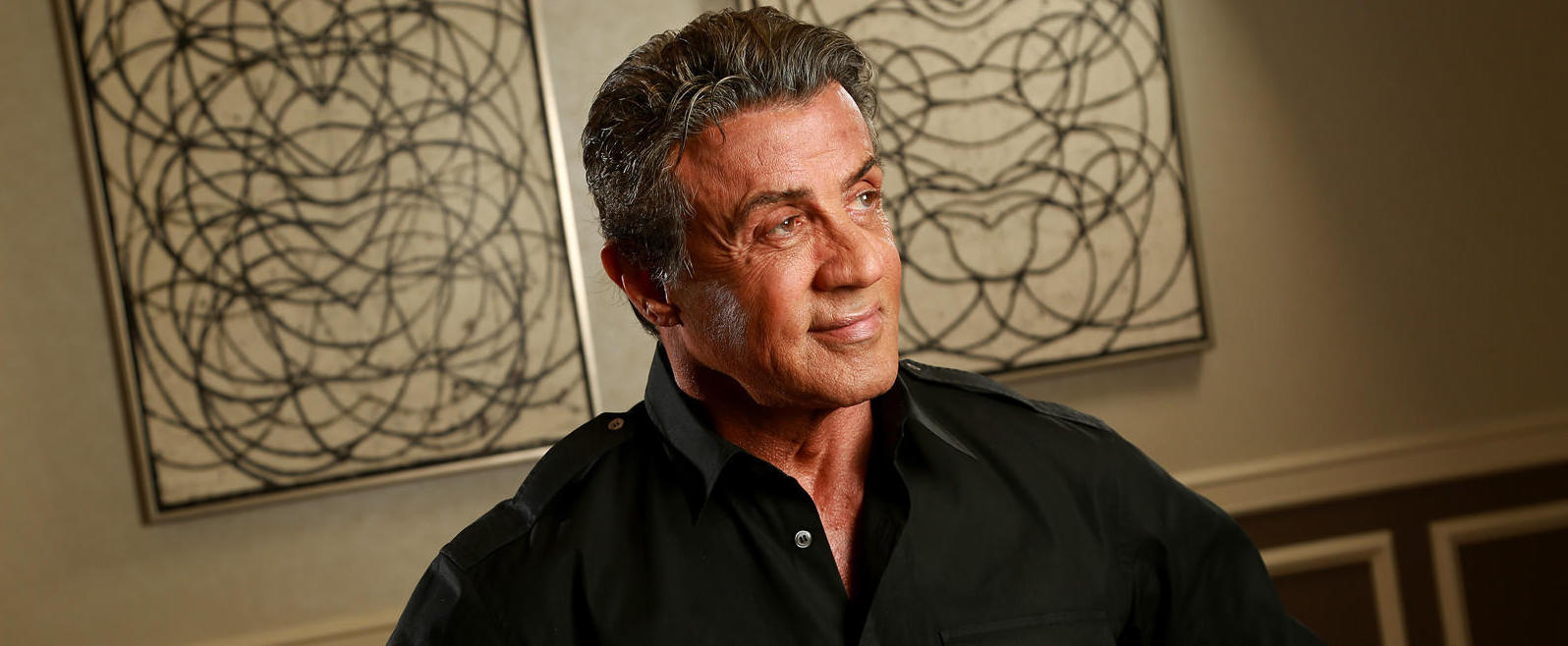 Sylvester Stallone (full name: Sylvester Enzio Stallone) has established worldwide recognition as an actor, writer and director since he played the title role in his own screenplay of Rocky, which won the Academy Award in 1976 for Best Picture.
Since that seminal motion picture, Rocky grew to a franchise of five sequels and in 2006 Stallone concluded the series with Rocky Balboa, a critical and audience success which resolutely confirmed both Stallone and Rocky as iconic cultural symbols. In addition, to commemorate a character which has become as real as any living person to film-going audiences around the world, a statue of Rocky Balboa was placed at the foot of the now-famous steps of the Philadelphia Art Museum at a dedication ceremony presided over by the Mayor.
In more recent times, Stallone  wrote, directed and starred in Rambo, which continued  the saga of Vietnam vet John Rambo twenty five years after the debut of First Blood.  For this latest installment, Stallone took the company on location to the inner jungles of Burma basing the compelling story in a country where crimes against humanity, civil war and genocide have existed for over 60 years – and no one is doing anything about it.
Stallone then released his most ambitious project to date, the action thriller The Expendables, which he wrote, directed and starred in, and for which he hired an all star cast including Jason Statham, Mickey Rourke, Jet Li, Eric Roberts, Dolph Lungren and Steve Austin – as well as Bruce Willis and Arnold Schwarzenegger. The film opened at number one at the box office – making him the only actor to open a number one film across five decades. Sly took the company on location to the interior of  Brazil and the city streets New Orleans, filming over just a few short months.
Born in New York City, Stallone attended school in suburban Philadelphia where he first started acting and also became a star football player. He then spent two years instructing at the American College of Switzerland in Geneva.
Returning to the United States, he enrolled as a drama major at the University of Miami and also began to write. Stallone left college to pursue an acting career in New York City, but the jobs did not come easily. By 1973, Stallone had auditioned for almost every casting agent in New York and had gone on thousands of acting calls, with little success.
During this period, he turned more and more to writing, churning out numerous screenplays while waiting for his acting break.  The opportunity first came in 1974 when he was cast as one of the leads in The Lords of Flatbush. He also received his first writing credit for additional dialogue on this film.
With the money earned from that film, Stallone left New York for Hollywood. He again began to make the rounds of studios and casting agents, managing to get a few small roles in television and movies. He also continued to pursue writing.
Prize fighter Rocky Balboa was born and given life in a script Stallone wrote in longhand. Several producers offered to buy the screenplay, wanting to cast a name star in the title role, which Stallone insisted on playing himself. Although his bank balance was barely $100, Stallone held fast with his perseverance finally paying off in a big way.
In addition to Rocky Balboa and Rambo, Stallone's credits as actor/writer/director are Rocky II and Paradise Alley. As actor and co-writer, Stallone filmed F.I.S.T, First Blood, Rambo: First Blood Part II, Rhinestone and Rambo III. He co-wrote, directed and produced Staying Alive and starred in Nighthawks, Victory, Tango & Cash and Lock Up. Rocky V, starring and written by Stallone and directed by John Avildsen, opened in 1990.
He also starred in Demolition Man, which set box-office records for its Fall 1993 release and in the films The Specialist, Assassins and Daylight.
Stallone starred in the challenging and unique role of Freddy Heflin, in the Miramax feature film Cop Land, which has garnered him further international critical and audience acclaim.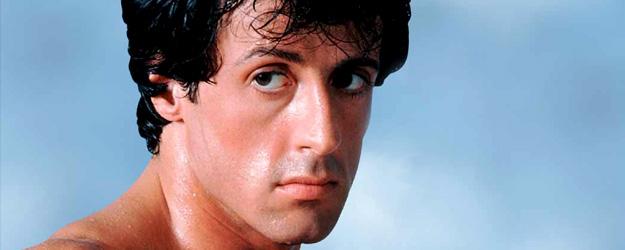 He had the starring role in Get Carter for Warner Brothers co-starring Michael Caine, which opened  in the Fall of 2000. Stallone wrote and starred in the number one box office race-car thriller Driven, co-starring Burt Reynolds and Christian de la Fuente. In addition, he  filmed Avenging Angelo, co-starring Madeline Stowe. Both films were for the Warner Bros. He also starred in the role of  The Toymaker for director Robert Rodriguez in the hit film Spy Kids 3-D: Game Over, the final installment of that successful film franchise.
He was associated with The Contender, a powerful  and action-packed unscripted series which aired on the NBC Television Network and then ESPN. In 2002 Stallone was honored by the Video Dealers Software Association when he was presented with the "Action Star of the Millennium Award" at the Organization's 21st Annual Convention. In addition, Stallone's influence and appreciation are acknowledged worldwide. In 2008 The Zurich Film Festival presented him with the Festival's Inaugural Golden Icon Award, which recognized his achievements as a great American Actor and Filmmaker and In 2009, The Venice Film Festival honored Stallone with their Glory to the Filmmaker Award.
For the release of The Expendables, Stallone was honored at the Spike TV's Guy's Choice Awards with the coveted GuyCon Award, presented by Governor Arnold Schwarzenegger. He was also feted at the 2010 Los Angeles Film Festival as the event's Honored Guest and received the Visionary Award at the Hollywood Reporter Key Arts 2010 Event. At the 2010 Comicon Convention, he was the first inductee into the IGN Action Hero Hall of Fame.
The Expendables 2, the highly-anticipated sequel opened to Number One at the Box Office. Shot on location in Bulgaria, Stallone wrote and starred in the film along with Arnold Schwarzenegger, Bruce Willis Jason Statham and the original Expendables cast. Liam Hemsworth, Jean-Claude Van Damme and Chuck Norris also starred.
Stallone appeared in Bullet To the Head for director Walter Hill and producer Joel Silver for Warner Bros. Studios and Escape Plan co-starring with Arnold Schwarzenegger for Summit Pictures. He also starred with Robert DeNiro in Grudge Match. Most recently, he starred in The Expendables 3 with many of the original cast as well as with Mel Gibson, Harrison Ford and Antonio Banderas. The film was shot on location in Bulgaria.
In March, 2014 Rocky: the Musical opened at The Winter Garden on Broadway. The musical is based on the original film written by Stallone with music by Stephen Flaherty and Lyrics by Lynn Ahrens. Ahrens and earned a Best Actor Tony nomination for the play's star, Andy Karl.
2015's Creed was shot on location in Philadelphia for director Ryan Coogler, and featured Stallone reprising his role as Rocky Balboa opposite actor Michael B. Jordan. The role earned Stallone an Academy Award nomination in 2016.
In addition to his extensive film career, Stallone is an accomplished artist, completing paintings on canvas as well as sculpture work. He has had impressive exhibitions at Art Basil, The Russian State Museum and most recently at the Nice Museum of Contemporary Art in France.